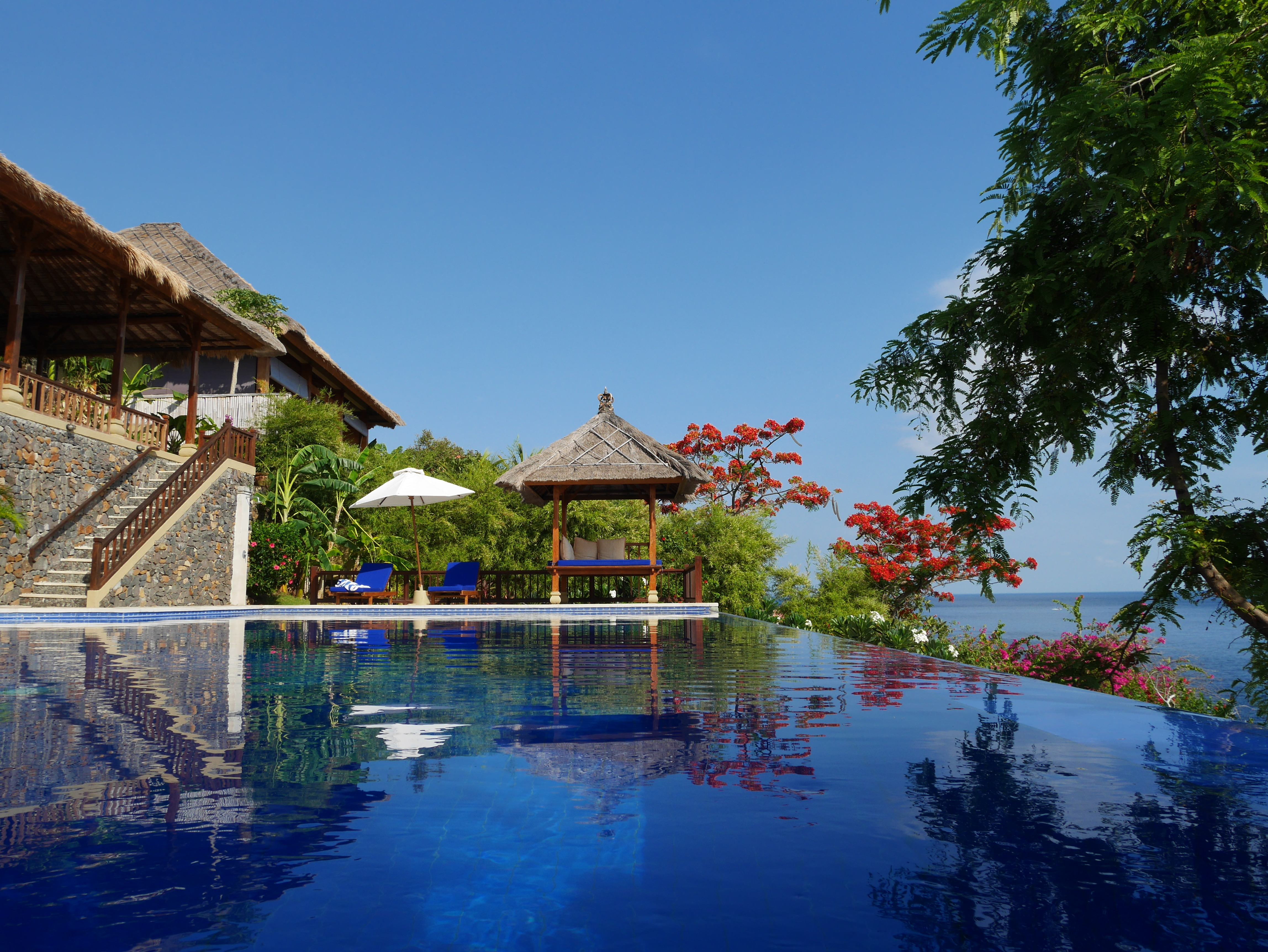 Spacious Villa Celagi
sleeps 8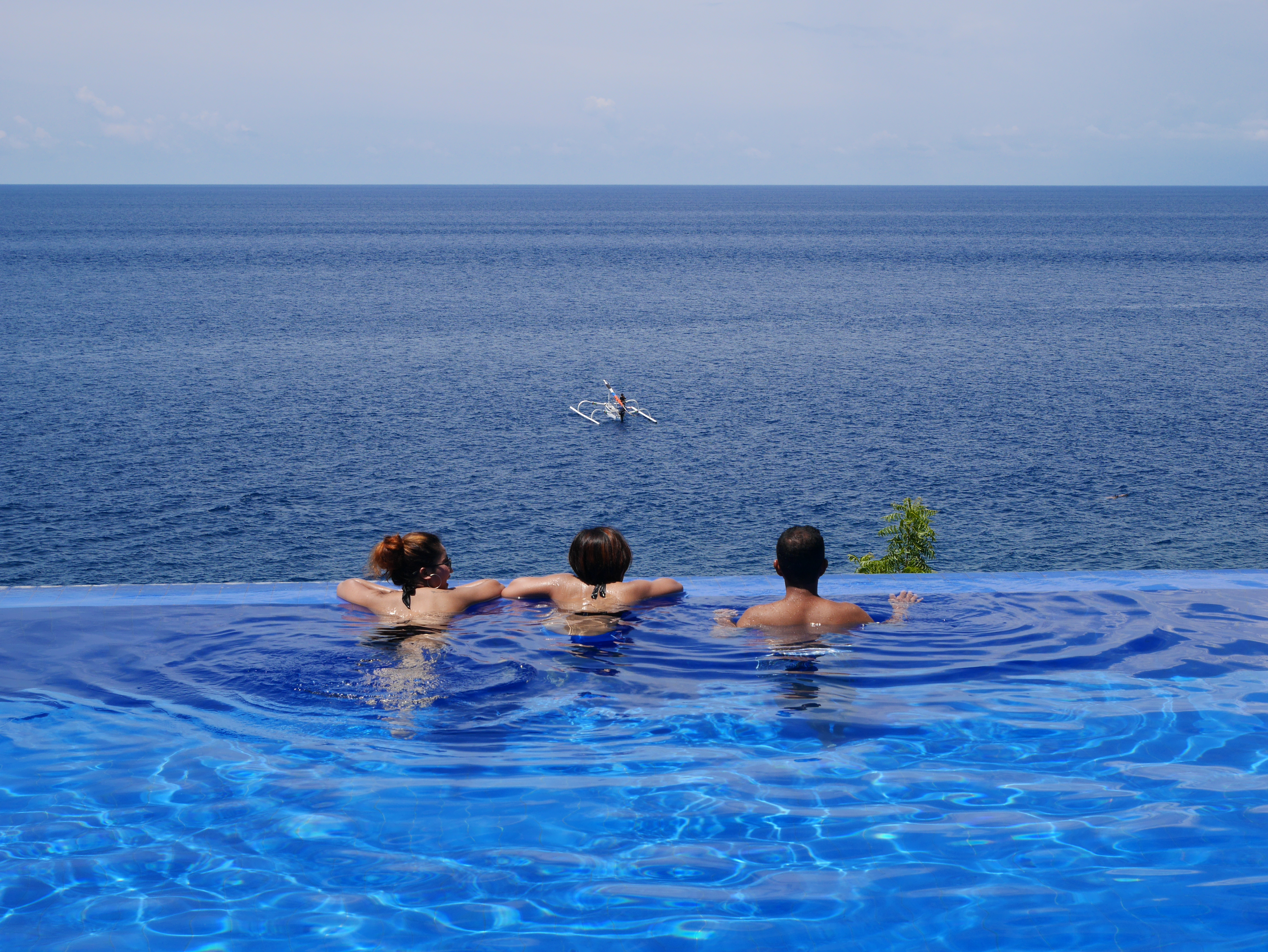 watch the fishing boats
and the dolphins swim by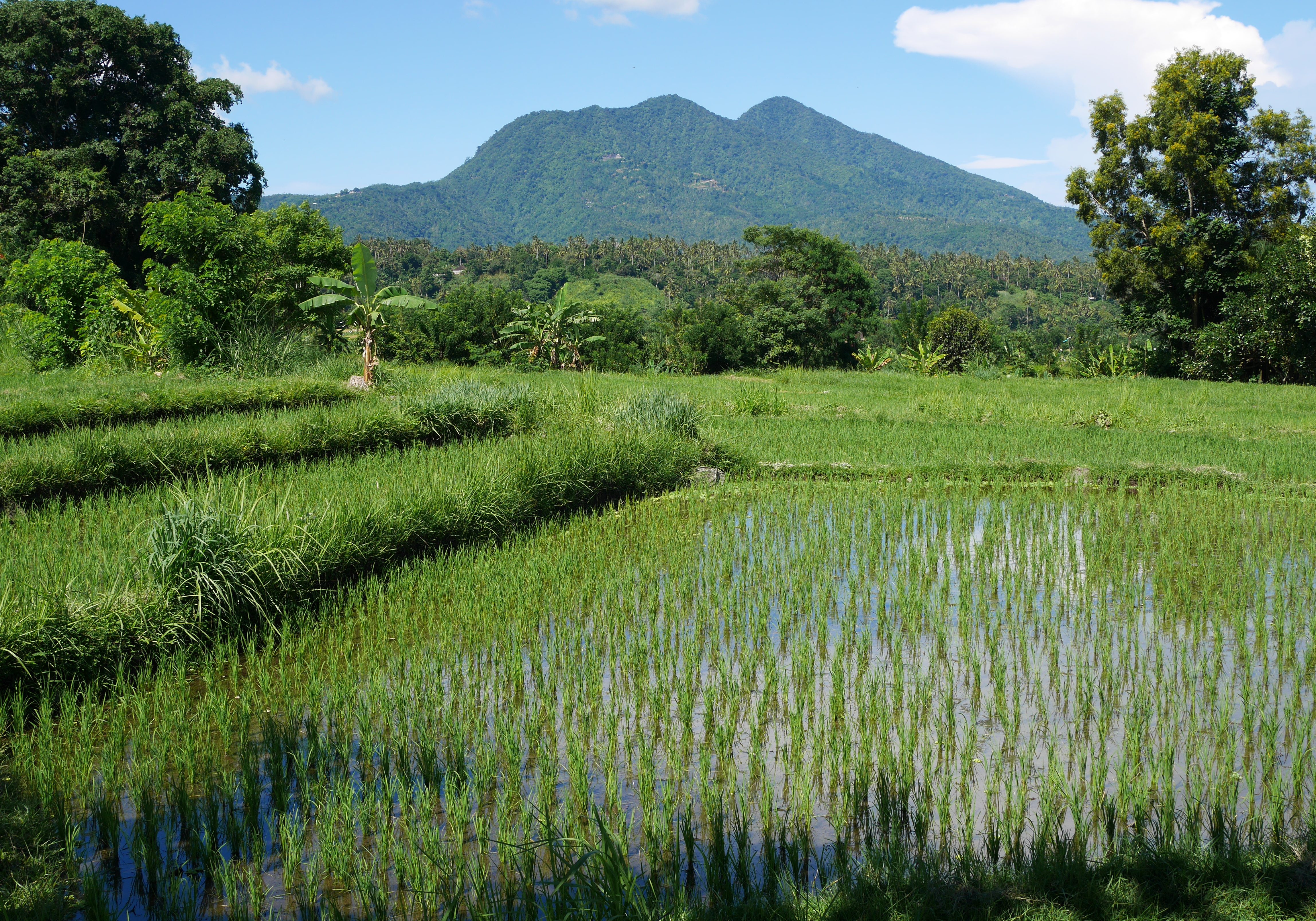 Bali
To most people Bali evokes magical images: where do you find such a small island (5600 square kilometers) with such a variety of fauna, vegetation and culture?
A range of 6 volcanoes runs from east to west creating tropical forests, crater lakes, rapid streams, deep ravines, terraces of rice fields, unspoiled bays and sunny beaches.
The Hindu culture fascinates us with beautiful temples and ceremonies. In addition Balinese people are friendly, and invite you to explore all the new sights and sounds and all of this in a very pleasant climate during the entire year.
Villa Celagi in East Bali
You'll find Villa Celagi directly east of the small village of Banyuning, only 8 kilometers from Amed, it is on one of the most picturesque coastlines of Bali.
Directly behind the small coastal road the hills rise sharply to the rugged peaks of Seraya and Agung. The winding road connects a series of small authentic fishing villages; and as it occasionally rises above the rocky cliffs, it offers fantastic views of the small-untouched bays with their alternating black and white sandy beaches.
This peaceful ambiance is only 3 hours from southern Bali, a stark contrast to the congestion and noise around Kuta / Denpasar. Along the mountain ridges and in the valleys you find villages that seem to have escaped the influence of modern times. There corn, nuts and vegetables are farmed. On the lower hillsides you find the terraced paddy fields.